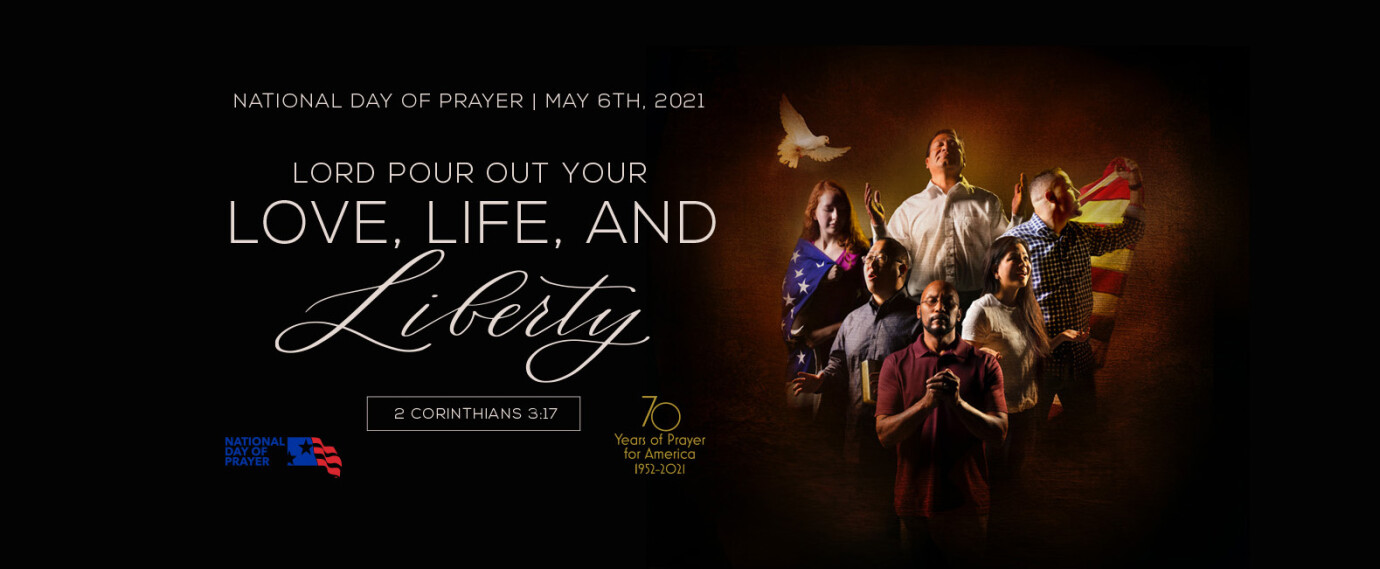 May 8, 2021 8:00am
Join us Saturday, May 8 from 8AM - 12 Noon for "National Day of Prayer: Weekend Edition"! This will be a great time of fellowship packed with prayer, speakers, worship, and communion. This is a family friendly event - as there will be a separate area for kids (ages 5-10) to celebrate National Day of Prayer! There will be gift bags and a continental breakfast for those that attend (while supplies last).
We will be taking time to pray for these areas: Churches, Clergy, Ministries, World, Nation, State, Local Community, The Government, Military Leadership, Armed Forces, Healthcare, Police, Fire Personnel, Business, Finances, Commerce, Family, Youth, Schools, Teachers, Seniors, Sick, Shut-In, Mentally Ill, Homeless, Sex Trafficked, Prisoners, Race Relations, Legal/Judicial System, Open Prayer.
Invite your friends and family to join you!
We need your help! If you are interested in volunteering for this event, there are a few opportunities both day of and prior to the event that we need filled. Click HERE for more information and to sign up.
Share this event on Facebook to help spread the word! Click HERE to go to our event page.